Biblical Faith
Download a pdf of this lesson here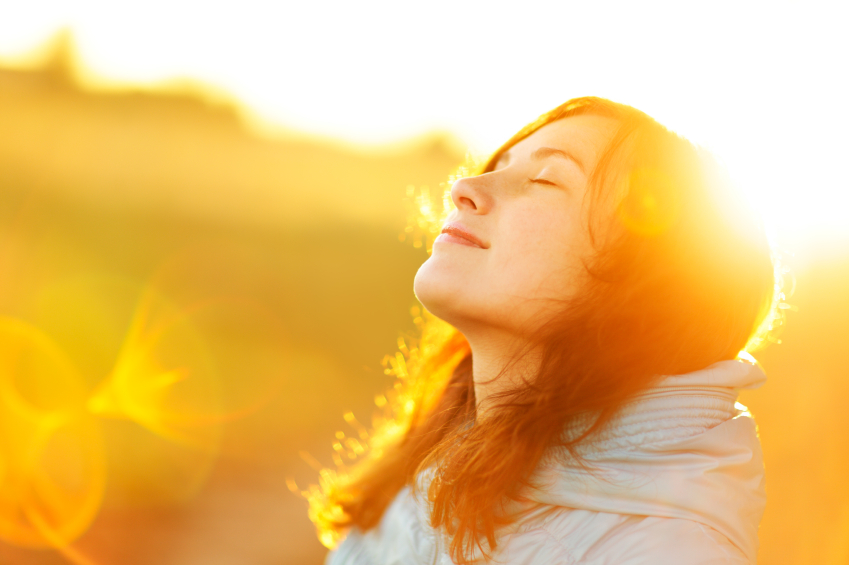 REVIEW
1.    God's eternal will for all creation is to destroy Satan's rulership and bring everything, not just humans, back under His wonderful rulership, a total reconciliation; this means everything from angels to dirt – forever (Colossians 1:19–20). (God's LIGHT has broken through Satan's darkness.)
2.    God's will for all humanity is to be the focal point in the conflict and destruction of Satan's rulership (Genesis 3:15). (God's LIGHT now shines forth from this earth to all creation.)
3.    God's eternal will for every Christian is to be an Active Agent in the destruction of Satan's rulership over us by standing firm in faith – learning how to live under God's rulership and preparing for positions of obedient, eternal rulership. (Romans 16:20; 1 Peter 5:8–9). (We can now live and rejoice in God's LIGHT.)
4-5. If God has a specific will for you, beyond living by godly faith, He will reveal it to you when He is ready – you don't have to go looking for it (Jonah 1:1f; Acts 9:1-6). (God will shine His specific LIGHT on you when He is ready.)
INTRODUCTION
POINT
To provide an explanation of the activities of the godly faith.
PURPOSE
To understand that godly faith is not to simply exhibit certain actions found among the early Christians in the Bible but by a continual lifestyle of obedience to God, not to Satan.
VERSES
For in it the righteousness of God is revealed from faith to faith; as it is written, "BUT THE RIGHTEOUS man SHALL LIVE BY FAITH." (Romans 1:17)
BUT MY RIGHTEOUS ONE SHALL LIVE BY FAITH; AND IF HE SHRINKS BACK, MY SOUL HAS NO PLEASURE IN HIM. (Hebrews 10:38)
STUDY
THE IMPORTANCE OF UNDERSTANDING GODLY FAITH
As the above verses reveal, a life of godly faith is God's will for every Christian (see also Hebrews 11:6). When we live by godly faith we defeat Satan's rule over our personal lives and mature in godly character (Ephesians 4:11–16). Therefore, understanding exactly how godly faith operates is of major importance to us and our daily lives.
Some Christians believe that a specific action is proof that they are living by faith but Hebrews 11:1 and Romans 10:17 don't bare that out. All of our thoughts and actions are to be of faith not just one or two actions. If one has a hammer, a screwdriver, and a pair of pliers they do not have a complete set of tools; such is the case of trying to live by faith with a limited set of actions.
AN EXAMPLE OF GODLY FAITH
A good example of living by godly faith is Noah. God told Noah to build an Ark – Noah received accurate information from God. Noah then made sure he accurately understood God's accurate information. After that Noah accepted that God's accurate information as applying to him, not to his neighbors. Next Noah accurately applied God's accurate information in His life and started building the ark. And finally, Noah stayed with the project until he completed it. That is a good example of godly faith.
THE 5 ACTIVITIES OF GODLY FAITH
 All Scripture is inspired by God and profitable for teaching, for reproof, for correction, for training in righteousness; so that the man of God may be adequate, equipped for every good work. (2 Timothy 3:16–17)
But prove yourselves doers of the word, and not merely hearers who delude themselves. (James 1:22)
God's universal word (true for all Christians in the entire world) is now contained in the Bible. Only the Bible reveals godly faith for that reason we can title godly faith as Biblical Faith. From the activities of Noah we can clarify a life of godly faith (Biblical Faith) as containing these five activities: 1) Hearing the Bible taught accurately, from someone who is called, trained, and skillful in teaching (1 Peter 3:16). 2) Studying that received information (Acts 17:11; 2 Timothy 2:15). 3) Taking that information to heart or "owning it" (Ephesians 4:20–22). Applying that information to my daily life and living it (James 1:22). 5) Continuing in the first four activities for life and continue to grow in godly character (Ephesians 4:11– 16). To shorten that list:
1.  Hear it
2.  Learn it
3.  Own it
4.  Apply it
5.  Become It (Godly Character)
A PRIMARY FUNCTION OF THE BODY OF CHRIST
It is not the primary function of the body of Christ to get more members into the "church," to build bigger "churches," to increase tithing, or to provide more ministries to the community. The Bible is very clear that the primary function of the body of Christ is to equip the saints for works of service so that they can help each other grow into a mature person in Christ (Ephesians 4:11–16). Nowhere in Scriptures does it reveal that the Body of Christ is successful when it increases in Sunday attendance, in the number of ministries it offers to the Body and community, in tithing, in the size of its building, in the number of missions it supports, or the quality and size of its music department. The mission of the body of Christ is to help each individual person grow in godly character.
OUR ETERNAL REWARDS ARE A RESULT OF OUR GODLY CHARACTER
Now if any man builds on the foundation with gold, silver, precious stones, wood, hay, straw, each man's work will become evident; for the day will show it because it is to be revealed with fire, and the fire itself will test the quality of each man's work. (1 Corinthians 3:12–13 emphasis added)
The good man out of the good treasure of his heart brings forth what is good; and the evil man out of the evil treasure brings forth what is evil; for his mouth speaks from that which fills his heart. (Luke 6:45)
We are not rewarded for just any ole good work; those are the wood, hay, and straw; we are only rewarded for the good works that naturally flow out of a godly character.
FAITH AND ETERNAL REWARDS
I have heard Christians say: "I don't do it for the eternal rewards I just do it for Jesus." but listen to Hebrews 11:1 which gives a definition of godly faith:
Now faith is the assurance of things hoped for, the conviction of things not seen. (Hebrews 11:1)
But as it is, they desire a better country, that is, a heavenly one. Therefore God is not ashamed to be called their God; for He has prepared a city for them. (Hebrews 11:16)
Godly faith keeps in mind future eternal goals. All the people in the Hebrews 11 reveal that aspect of faith. God has revealed His plan for all eternity and how our present lives are designed to impact eternity. Eternity is what we are designed for! A life without an eternal goal will automatically focus on the temporary goals of this world. We don't know God's eternal goals we will live for Satan's temporary goals.
SUMMARY
Only a lifetime of Biblical Faith (living in obedience to Christ by His written Word) defeats Satan's rulership in our lives and produces the godly character we are called to have and rewarded for obtaining (Ephesians 4:11–16; 1 Corinthians 3:12–13; Luke 6:45). (Our godly character continually radiates God's LIGHT.)
Things Above Ministries © March 31, 2010
ScVerlin Barton